National Virology Laboratory Now Equipped to test for Zika, Dengue and Chikungunya After $10M Upgrade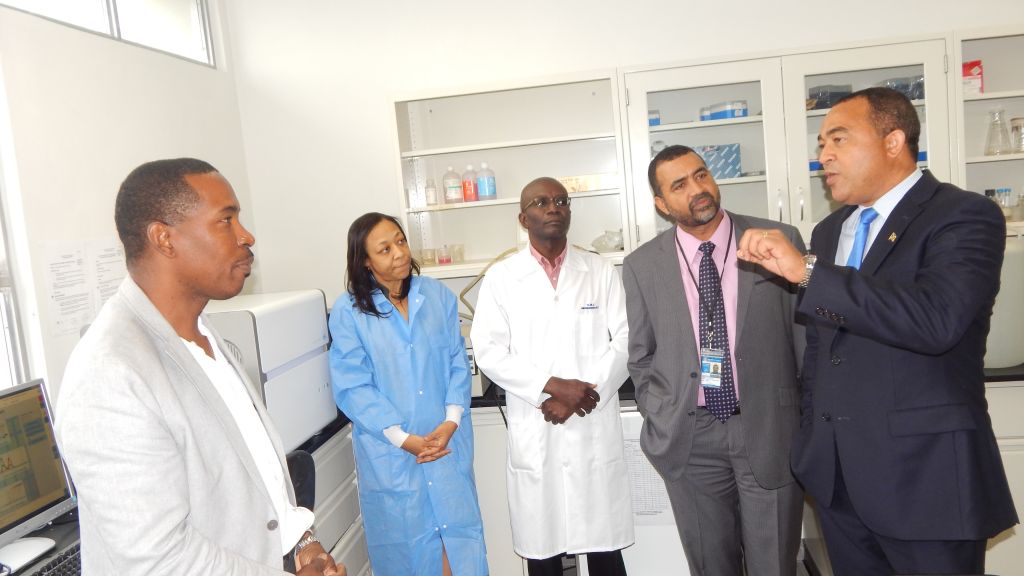 The Clinical Virology Laboratory in the Department of Microbiology, University of the West Indies is now equipped for testing dengue, chikungunya and Zika viruses after a ten ($10M) million dollar upgrade.
State of the art real-time thermal equipment was acquired with the capacity to test 96 samples and controls within 2 hours.  This machine is also capable of testing multiple pathogens in one sample.
After a tour of the facility on Friday, March 11, 2016, Minister of Health, Dr. Christopher Tufton said he is pleased with the improvement that was done to upgrade the services of the Lab.
"I am satisfied with the improvement made to the Lab in Jamaica to increase its capacity to test for the zika, dengue and chikungunya  viruses and what this means is that the waiting time has been significantly reduced now that we are not sending these samples for testing to the Caribbean Public Health Agency",  he said.
The virology laboratory is a full-service lab that performs a range of diagnostic services for the detection and monitoring of a wide variety of viral infections and now added to the list of tests are dengue, chikungunya and Zika viruses.
The virology laboratory also houses the National Influenza Centre for the island.