Message of the Minister of Health & Wellness Dr. The Hon. Christopher Tufton World Suicide Prevention Day – "Working Together to Prevent Suicide"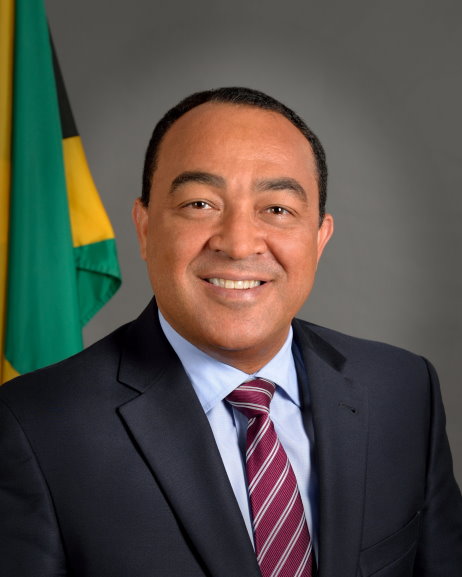 As the race to save lives continues due to COVID-19, it is now more important than ever to work together to prevent suicide, as well as to promote and support overall mental health.
From quarantine to isolation and the changing information about the pandemic, many are experiencing not only fear and anxiety, but also depression.
Before COVID-19, the data tells us that about one million people globally die each year due to suicide. Here in Jamaica, the suicide rate is approximately 2.1 per 100,000, with statistics from the Jamaica Constabulary Force reflecting between 47 and 56 deaths per year due to suicide.
While Jamaica's suicide rate has remained low when compared to many other countries, we cannot become complacent – certainly not during a pandemic with its many stressors, including domestic violence, the incidents of which, we understand, have increased over recent months.
Research has shown that among the risk factors for suicide are family disruption, relationship problems, social isolation, trauma, grief, loss, and economic problems. We therefore need families and communities, schools and places of employment, the private and public sectors, along with civil society actors to work together.
Jamaica therefore embraces the theme for this year's World Suicide Prevention Day, 'Working Together to Prevent Suicide' while remaining committed supporting collaboration and creating the necessary enabling environment to prevent suicide and promote overall mental health.
We are aware that health systems and society as a whole present risk factors for suicide. They include barriers to accessing health care, inappropriate media reporting on cases of suicide, access to means of committing suicide, and stigma associated with help-seeking behaviour.
The Ministry is keen on addressing those risks through a range of initiatives, including the implementation of the Primary Care Renewal Model, which has as its main objective to improve access to comprehensive and timely health care services, which will include mental health services.
Another important approach to preventing suicide is encouraging healthy lifestyle choices, which is at the core of many of our policies and programmes. Even now, the Ministry is, as one example of this, finalising an Alcohol Policy to reduce the harmful use of alcohol, which is a risk factor for suicidality.
There is also ongoing training of primary health care workers to provide initial care and referral of persons with mental health and substance use disorders, which are risk factors for suicide. This training is pivotal as primary health care staff are vital links and first contact between the community and the health care system.
In addition, a 24-hour toll free Mental Health and Suicide Prevention Helpline (888-NEW LIFE/888-639-5433) has been set up to afford persons reliable access to initial counselling and appropriate intervention to mental health crises, including suicidal intent or attempts.
Further, the Ministry has launched its media campaign 'Speak Up, Speak Now' – the second phase of which begins this month – to raise awareness about mental health, with the goal to reduce stigma and discrimination against persons living with mental illness, thus mitigating a barrier to accessing mental health service.
On this World Suicide Prevention Day and beyond, I encourage Jamaicans to take notice of their family members and neighbours. Talk to each other and do not hesitate to seek help if you suspect that you or a loved one needs mental health support.