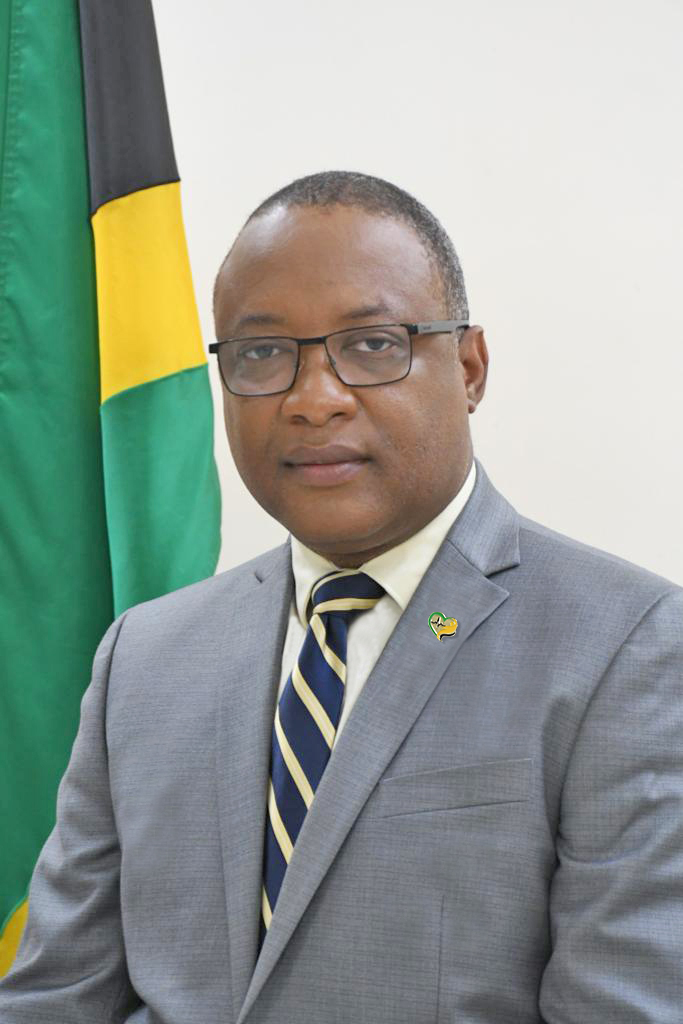 Mr. Dunstan Bryan joined the team of the Ministry of Health & Wellness as Permanent Secretary in November 2018, bringing with him a wealth of knowledge and experience from working in the public sector for more than two decades, and with international development partners, including the World Bank and the Inter-American Development Bank.
Charismatic and highly customer-oriented, he was previously the Deputy Financial Secretary with responsibility for Technical Co-ordination with the Ministry of Finance and the Public Service, and earlier worked as Technical Adviser to the Government of The Bahamas on their Social Safety Net Reform Programme.
Before that, he was Coordinator – strategic Public Sector Transformation Programme with the Ministry of Finance and served as Local Technical Consultant for the World Bank and Project Director for the Programme of Advancement Through Health and Education – PATH.
Mr. Bryan has also served as Social Development Manager for the Jamaica Social Investment Fund and early in his career, served in a number of units at the Ministry of Finance and Planning – from the Training Unit of the Corporate Services Division to the Loan Administration and Monitoring Unit of the Economics Division, and the Public Expenditure Division of the Projects Unit.
Among his varied skill set is the ability to manage large, multi-skilled teams with output-based methodologies; and the development of monitoring and evaluation structures, processes and framework for effective assessment of outputs, outcomes and impacts.
He also possesses a keen understanding of Government Procurement Process and Policy, in addition to that of International Development Partners, such as the World Bank and the Inter-American Development Bank.
Mr. Bryan holds a Master's degree in Public Policy and Governance, a Bachelor's in Management Studies and a Diploma in Sociology – all from the University of the West Indies. He also has training in courses, including "Implementing Public, Private Partnership Projects"; "Management of Technical Cooperation Projects"; "Financial Management for World Bank Projects"; "Project Management"; "Effective Public Speaking"; and "Social Protection" from a number of institutions, including the United Nations International Labour Organisation in Italy, the World Bank Institute in Washington DC and the Management Institute for National Development here in Jamaica.
Mr. Bryan is married to Yvette and has one son.