Month: March 2017
The newly refurbished operating theatres at the Falmouth Hospital, which have not been in operation since 2007, will soon be ready to take cases from the Cornwall Regional Hospital (CRH). The refurbished operating theatres will assist with cases from the CRH which is still being affected by environmental health issues.
Dr. the Honourable Christopher Tufton, who visited the Falmouth Hospital on Thursday March 23, 2017, and viewed the refurbished operating theatres said "Falmouth is going to be a big help to us as we have moved from one (1) operating theatre to four (4) which is an extremely positive thing. Additionally we have retrofitted and will now commission a new ICU unit which will have three (3) cases at its maximum capacity which is important for post-operative care."
Minister Tufton added, "We are re-roofing an old infrastructure on the compound which will add an additional twenty (20) beds. This will help to take the pressure off Cornwall Regional." In addition, twenty-two (22) of the thirty-six (36) social cases who occupied beds at CRH have been moved to the Falmouth Infirmary and remaining cases will be moved soon.
As part of the Minister of Health's weekly visit to the Western Region to provide support to staff and get updates, Minister Tufton also visited the Cornwall Regional Hospital where he toured the facility to see the ongoing renovations and meet with the management team.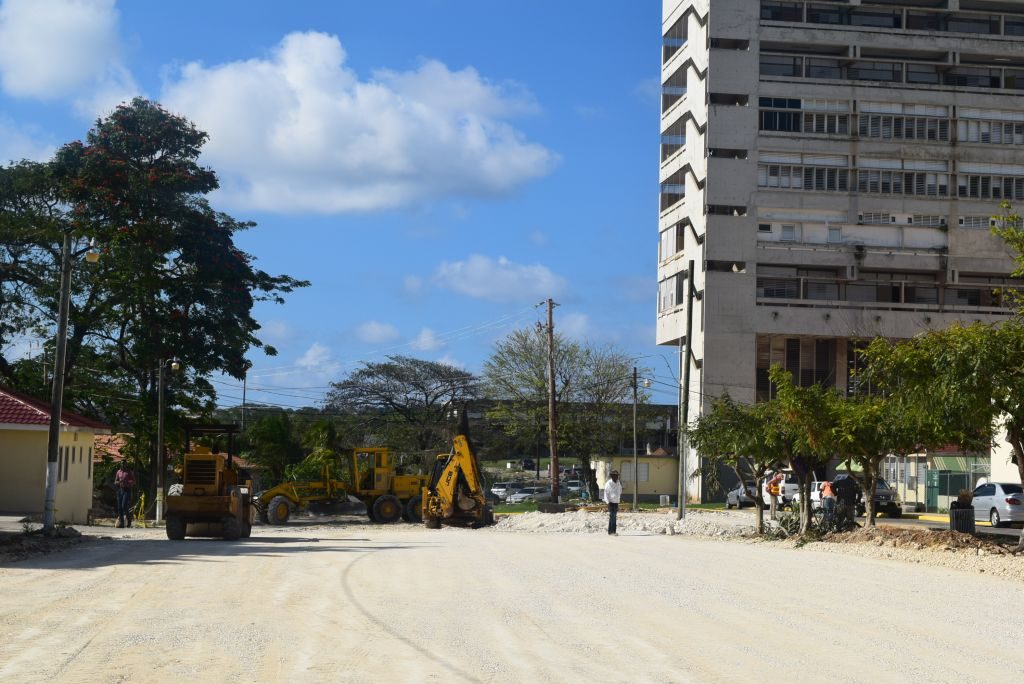 The most recent updates at CRH include:
All clinics except OB/Gyn have been relocated to the West Jamaica conference, which is adjacent to CRH. The OB/Gyn clinic is at the Barnett Clinic.
Paving has started for the location of 13 temporary retrofitted containers; 10 of those containers will house medical labs and the others will provide spaces for medical records and nurses' station.
The staff quadrants at CRH are being retrofitted to accommodate inpatients who are now on wards on the hospital's main building.
Six engineering firms have been given two weeks to submit a tender for the design of a new ventilation system for CRH.
The Pan American Health Organization's (PAHO) environmental team carried out environmental sampling and testing. That report will be provided soon.
United Nationals Office for Project Services, UNOPS and the Pan-American Health Organisation, PAHO representatives are still on the ground providing support.