Advisory Committee to be Setup to Improve Efficiencies in the Pharmaceutical Sector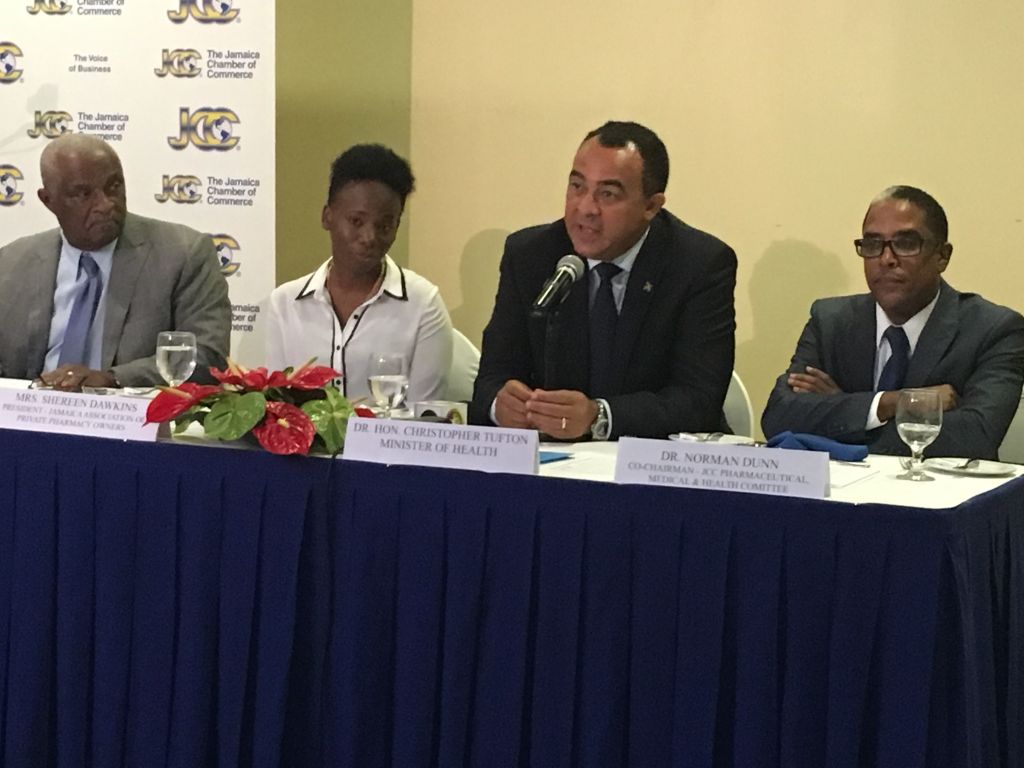 Minister of Health, Dr. the Hon. Christopher Tufton has committed to setting up an advisory committee to identify the various issues in the interest of everyone including the private pharmacies in order to streamline and increase efficiency in the delivery of pharmacy services.
Minister Tufton was speaking at the Jamaica Chamber of Commerce 'Meet the Minister' Luncheon with representatives from the pharmaceutical, medical and health committee as well as private pharmacy owners. The event was held on Tuesday, April 19, 2016, at the Knutsford Court Hotel, Chelsea Avenue in Kingston.
"The availability of drugs and allowing Jamaicans who can't afford medication to have easier access are among my priority areas and together with the private pharmacies we must sit together to examine how best we can work together in order for everyone to benefit.  I am committed to setting up an advisory committee to identify the various issues throughout the entire value chain from sourcing, procurement, storage, inventory, and distribution because all needs to operate more efficiently," Minister Tufton said.
Some of the issues raised are extending the distribution points of drugs to create better access, the registration process of drugs and the utilization of a strong network of pharmacists islandwide to build on the public/private approach.
The Pharmacy Council of Jamaica is the regulatory body for pharmacists, pharmaceutical students, pharmacy owners and authorized sellers of poisons in accordance with The Pharmacy Act (1966).