Billion-Dollar Allocation for Enhanced Dengue Outbreak Intervention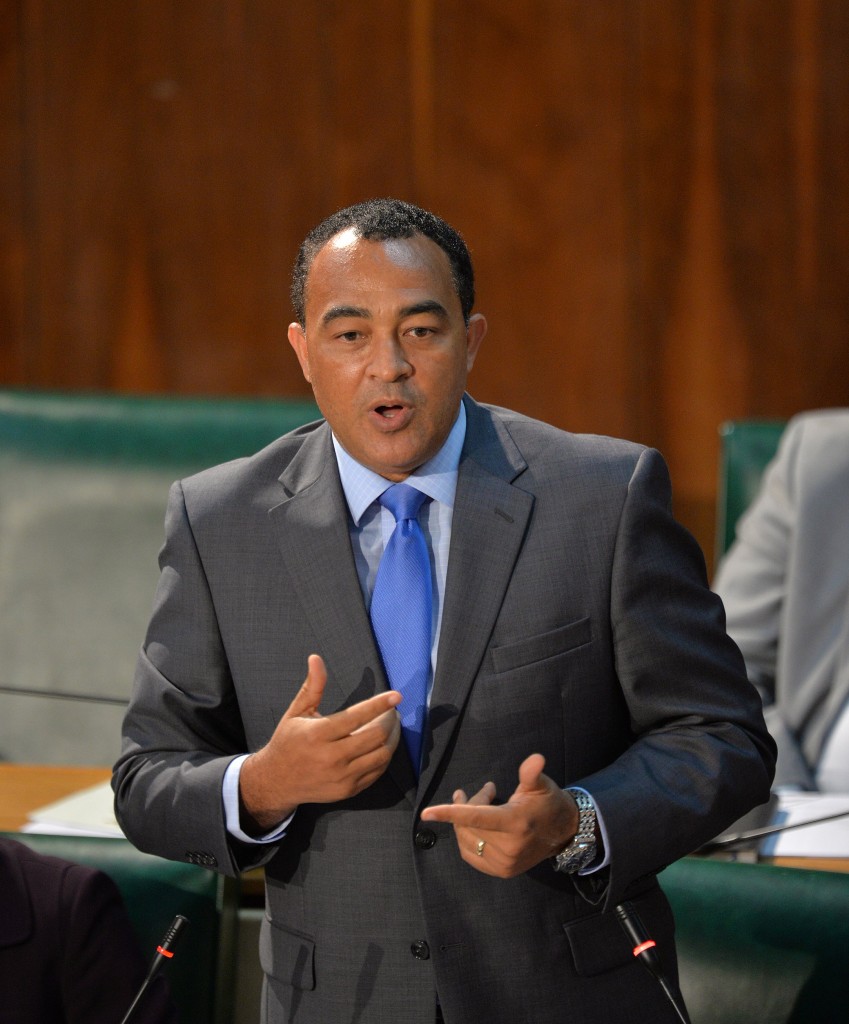 Minister of Health & Wellness, Dr. the Hon. Christopher Tufton, MP has announced that there will be a One Billion Dollar expenditure over the next 3 months to enhance the Ministry's dengue intervention, given the intensity of the current dengue outbreak.
The enhanced intervention includes the establishment of a National Dengue Coordination Committee, as the Ministry seeks to include a multi-sectoral/agency response. The key Ministries, Agencies and Departments will be called into action, including: The Ministry of Local Government and Community Development; The Social Development; The National Solid Waste Management Authority; The Ministry of Education, Youth & Information; The Ministry of Industry Commerce Agriculture and Fisheries and The National Works Agency
Dr. Tufton noted that the enhanced intervention includes the approval of the Emergency Procurement of 35 Vector Control Vehicles and mounted foggers; the planning and execution of a National Mosquito Eradication Day in conjunction with the National Labour Day Secretariat in the Ministry of Culture, Gender, Entertainment, and Sport; and the approval for the extension of the 1,000 temporary Vector Control Programme to at least 6 months after the outbreak has been declared at an end.
Again Dr. Tufton made a special appeal to members of the public: "Mr. Speaker, again I make a special appeal to all Jamaicans to partner with the Government by taking action, including searching their surroundings for mosquito breeding sites in and around the home and to visit their doctor or health centre as necessary."
Speaking in the House of Parliament, Dr. Tufton, also give an update on the state of dengue across the island.
Dengue Cases to Date
As at November 7, 2019, the National Surveillance Unit in the Ministry of Health & Wellness had in its electronic database a total of 12,794 notifications for dengue, received between January 1, 2018 and November 7, 2019 (2,235 in 2018 and 10,559 since 2019).
Of the 12,794 notifications for the period, 7,179 cases, with dates of onset in the period under review, have been classified as suspected, presumed or confirmed (1,065 with dates of onset in 2018 and 6,114 (85%) with dates of onset in 2019).
The majority of the suspected/presumed/confirmed cases were female, with the burden of the number of cases greatest among the 25 to 59 year olds followed by the 5 to 14 year old age cohort. However, the highest rate of dengue cases was among the 5 to 14 year olds, followed by children 1 to 4 years old.
As at November 7, there were 61 suspected/confirmed deaths, of which 17 were in 2018 and 44 in 2019. The age group with the largest number of suspected and confirmed dengue-related deaths was the 5 to 14 years old cohort.