Health Minister Announces Cardiac Ward Build Out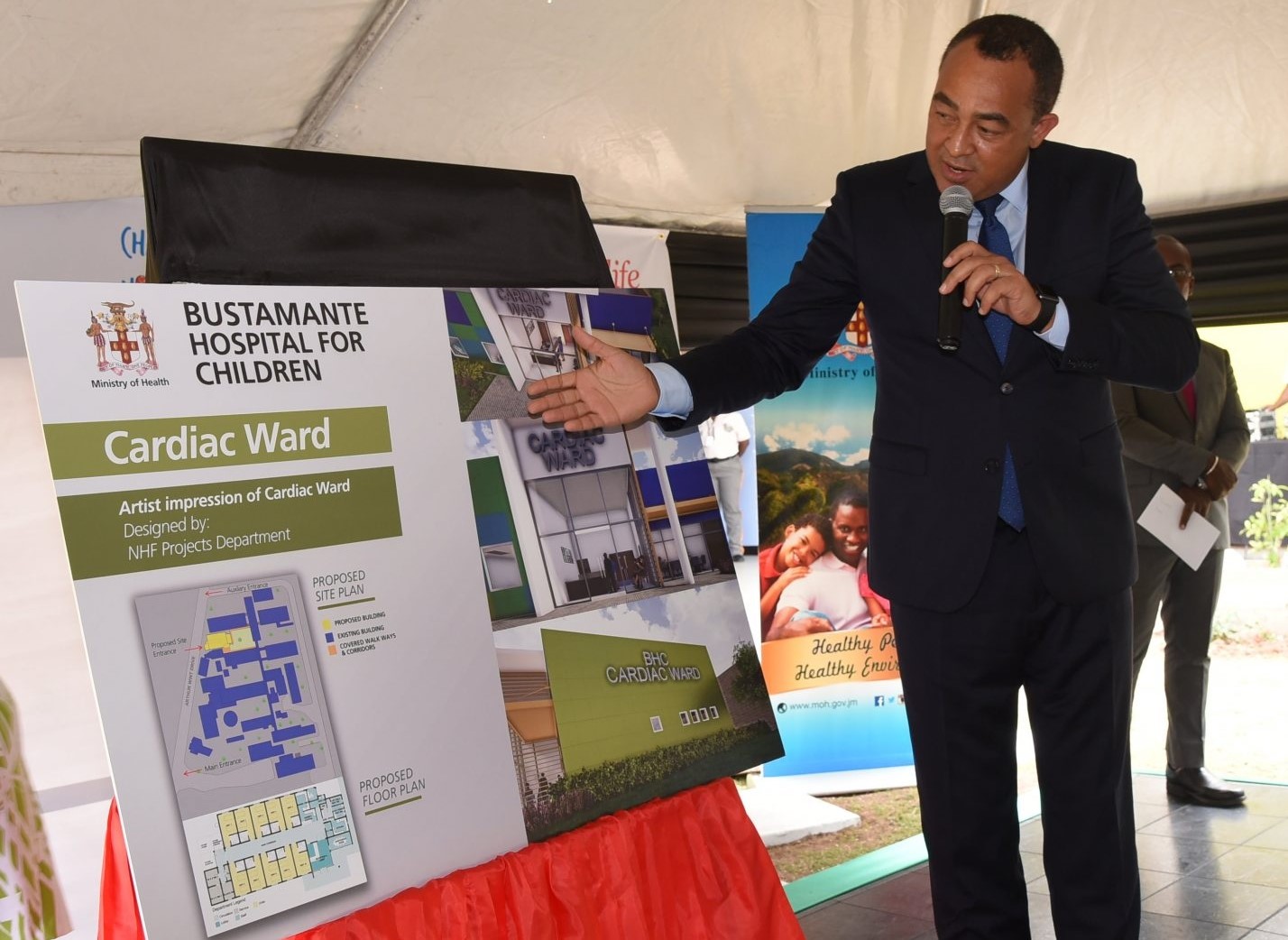 Health Minister, Dr. Christopher Tufton has announced that a cardiac ward costing approximately J$100 Million, inclusive of the infrastructure and equipment, will be built at the Bustamante Hospital for Children to support pre and post cardiac surgery care. This announcement was made, as the Health Minister officially open the newly- established state-of-the-art Paediatric Cardiac Centre on Monday (April 5). The centre is designed to offer full surgical cardiac services for children and is the first of its kind in Jamaica and the English-speaking Caribbean.
Dr. Tufton, while inviting partners to support this important addition to the services offered at the Bustamante Hospital for Children, said that some funds have already been earmarked for the project: "I have asked the National Health Fund and the CHASE to contribute J$20 Million Dollars and I am making an appeal to our existing donors to support this critical area, which ensures our babies, who require surgery get the best possible care. "
Half of the children born in Jamaica annually with congenital heart disease will need some form of corrective procedure, either by open heart surgery or catheter interventions. Between 2005 and 2008, a total of 30 surgeries were completed, while the number of open heart surgeries increased dramatically between 2009 and 2014, where 372 surgeries were completed.
The graphical sketch of the 20 bed Cardiac Ward was also unveiled and the Minister noted that the project could be completed in 12 months, following the completion of the procurement process. The proposed design explores the possibility of expanding the building vertically and the gross floor area of the proposed design is 527 Sq.M. (5668 Sq. Ft.).
The building will be linked to existing buildings through covered walkways and the proposed location will allow easy access during construction and minimum disruption to staff and patients of the hospital.