MOH hosts National Immunization Fair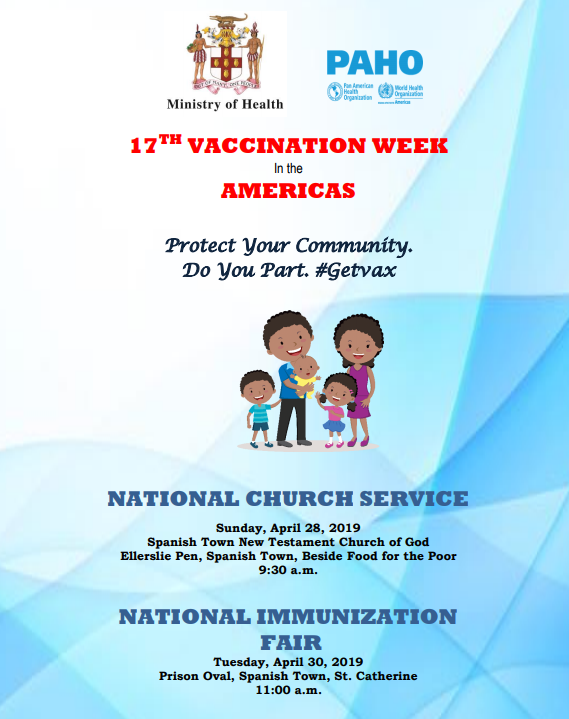 Each year, Jamaica joins more than 40 countries and territories in the Region of the Americas to celebrate Vaccination Week in the Americas (VWA), to raise awareness on the importance of immunization. This year, VWA will be celebrated from 20-27 April 2019, with national and local activities extending until 3 May 2019, given that the celebration of the Easter holiday.
The National Immunization Fair under the theme "Protect your community. Do your part. #GetVax" will feature display booths, government services and free vaccinations throughout the day. The keynote address will be given by Dr. the Hon. Christopher Tufton, MP, Minister of Health during the official opening at 11:00 a.m.