Olympic Gardens HC adopted by Diaspora Member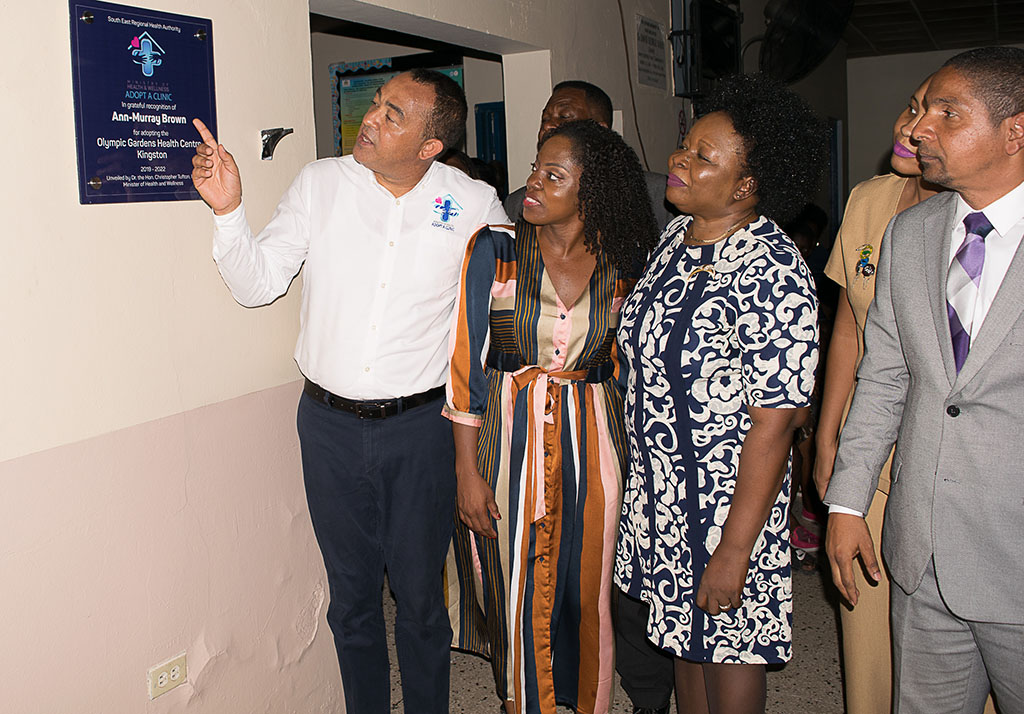 The Olympic Gardens Health Centre is the latest primary healthcare facility to be adopted under the Ministry of Health & Wellness' Adopt-A-Clinic Programme. The facility was officially adopted by Miss Ann-Murray Brown, a Jamaican living in Holland and a former resident of the Olympic Gardens community. This adoption is the first of its kind, as of the 16 adoptions, this is the first one to be done by an individual. Miss Brown has committed J$1 Million each year for the next three years to help with routine maintenance of the health centre.
Miss Brown and her mom, who still uses the facility, were present during the ceremony and noted that it was important to give back – "If you have been blessed greatly, give back greatly. Always give back to the measure you were blessed." Miss Brown said.
Also speaking the ceremony, Health and Wellness Minister, Dr. Christopher Tufton noted the importance of partnership in public health: "Partnerships are important to our efforts to successfully improve the public health system, ensuring the delivery of the highest attainable quality of care to our people over the long term. Partnerships, ladies and gentlemen, are the life blood of this programme."
The Ministry has earmarked 100 clinics, in the first instance, for adoption by individuals, businesses and organizations. Interested parties can contact the Ministry's Health for Life and Wellness Foundation to learn more about the Adopt-A-Clinic Programme.