PROMAC Delivers Shot in the Arm for Maternal, Child Health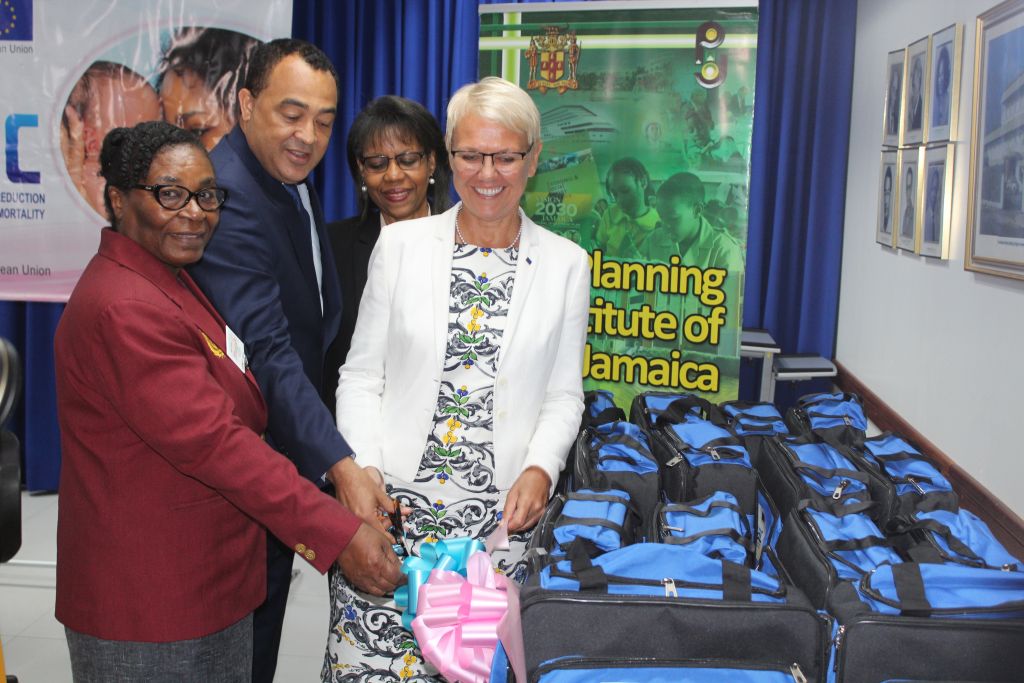 The delivery of health care to mothers in Jamaica has been given a shot in the arm, thanks to the provision of 150 fully equipped midwifery bags to the island's regional health authorities.
The bags – stocked with equipment for the delivery of newborns and postnatal checks – were acquired and are being distributed under the Programme for the Reduction of Maternal and Child Mortality (PROMAC).
PROMAC is implemented by the Ministry of Health and funded by the European Union (EU) to the tune of Euro 22 million.
"Globally, an estimated 358,000 women die each year from pregnancy-related causes. Ninety per cent of these deaths occur in developing countries. Seventy-five per cent occur during childbirth or in the postpartum period. However, when women have access to quality reproductive health care, including skilled attendance at birth, the majority of maternal deaths are avoidable," noted Minister of Health Dr. Christopher Tufton.
"This donation marks an important step in Jamaica's drive to improve health outcomes for our mothers and children, by ensuring that women have access to skilled and resourced attendance at birth," he added.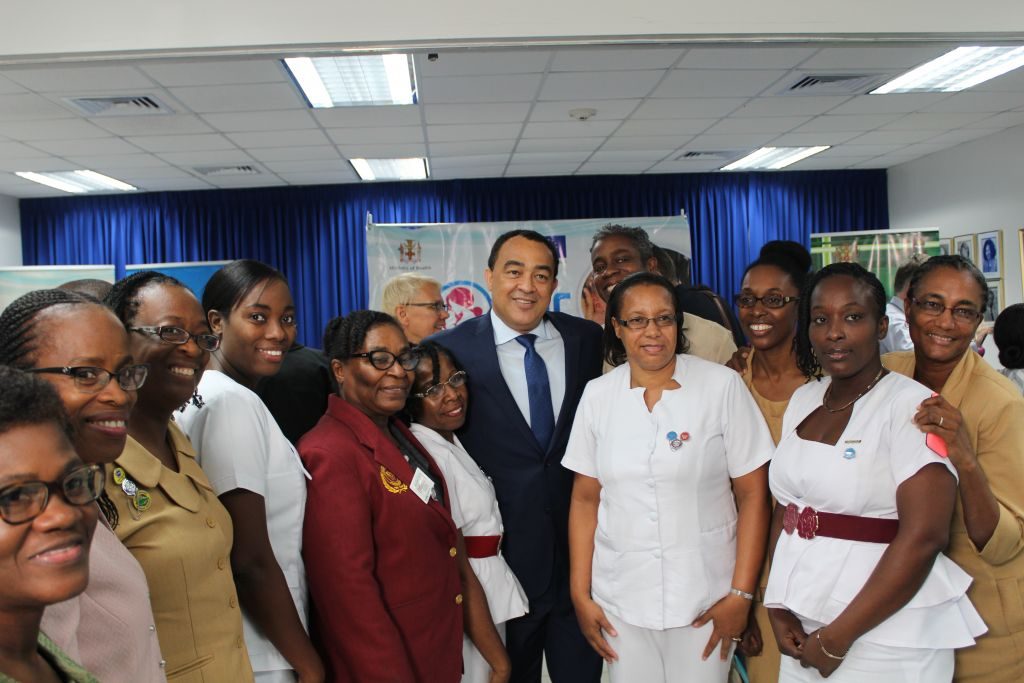 The handover ceremony for the bags was held today (Tuesday, May 15, 2018) at the offices of the Planning Institute of Jamaica (PIOJ), which has overall responsibility for the management and administration of all official development assistance from the EU in the island.
"Today's event is, indeed, an important milestone as PROMAC helps to propel Jamaica toward achieving a reduction in maternal and newborn deaths," said Programme Coordinator Dr. Simone Spence, who also heads the ministry's Health Promotion and Protection Branch.
"Our midwives are oftentimes the ones on the frontline in the care and delivery of expectant moms and we are doing our part to ensure that they have the tools to do their jobs," she added.
The 150 midwife bags were procured for regional distribution across the island at a total contract value of Euro € 50,938.50.
The purchase and delivery of the bags is one in a series of recent achievements for PROMAC, which aims, among other things, to improve the quality of management of high-risk pregnancies at both tertiary and primary care levels and to improve the population's health-seeking behaviour regarding maternal and child health.
The programme's other achievements include the deployment of six ambulances to six primary health care centres, namely the Mandeville, St. Jago, Annotto Bay, and Savanna-la-Mar health centres, as well as to the Chapleton and Alexandria community hospitals. Those six facilities are also shortly to receive radiographic and ultrasound equipment.