Students to get Moving on Friday, April 5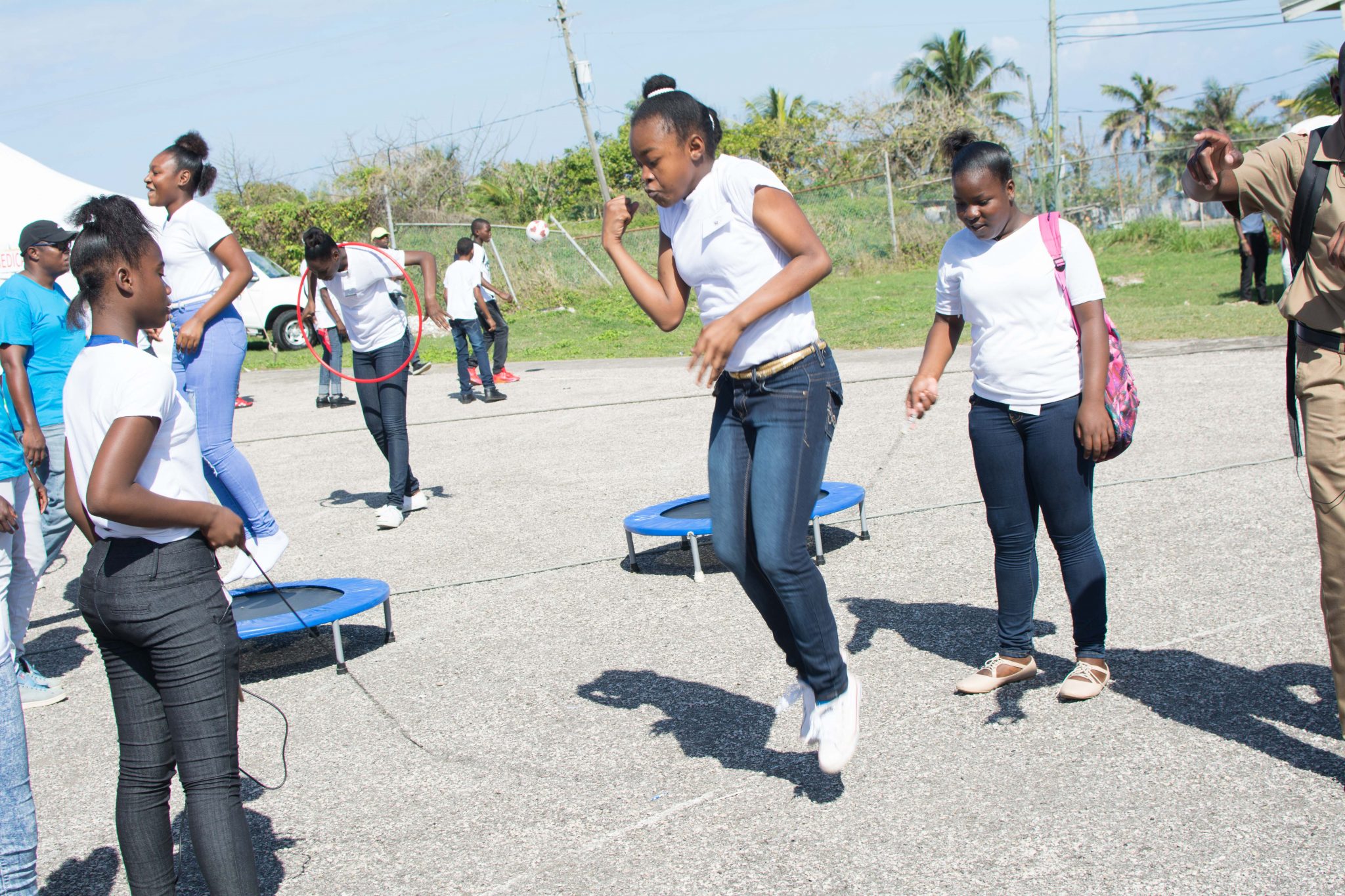 The Ministry of Health and the Ministry of Education, Youth and Information will continue their partnership for health education and promotion, as part of the Jamaica Moves in Schools Programme with the inaugural staging of National School Moves Day on Friday, April 5, 2019 under the theme "Love yuh Body…Treat Yuh Body Right", with the national staging be hosted at Eltham high School in St. Catherine from 9:00 a.m. to 2:00 p.m. All primary and secondary level schools from across the island are expected to participate in National School Moves Day, which is geared towards heightening awareness and creating increased opportunities for participation in physical activity by the school community.
Acting Director of Health Promotion and Protection at the Ministry of Health, Dr. Simone Spence notes the significance of this national event, given its global context: "The Global School Health Survey for 2017 found that only 32.5% of high school students in Jamaica are actively involved in moderate to vigorous physical activity for five days or more. The survey also revealed that 23.6% of our nation's children are overweight and 9.3% are obese. This is a growing trend especially over the last seven years where the level of obesity doubled in boys. We want to use this opportunity to get our children active and healthy and demonstrate the importance and simplicity of physical activity," Dr. Spence said.
The main feature at Eltham High will be a specially constructed Physical Activity Village, which will engage the students and teachers in various challenges and exhibitions on nutrition and non-communicable diseases (NCDs). A highlight of the day's celebration at Eltham High will be the grand face off of two finalists from each health region who were victorious in the social media physical activity challenge leading up to National School Moves Day. The final challenge is a six stage obstacle course that will test the fitness of the students and their teachers. Representatives from both the education and health sectors have been invited to attend, in addition to, 800 Jamaica Moves Ambassadors and approximately 4,000 students from across the island.
State Minister in the Ministry of Education, Youth & Information, Honourable Alando Terrelonge stated that, "The Ministry of Education, Youth & Information is pleased to join with the Ministry of Health on the National School Moves initiative. I expect that by strategically targeting our students, we will increase their awareness and create opportunities for participation in regular physical activity in their school community. A definite win-win situation for all participants".
National School Moves Day is intended to bring focus to the physical activity component of the Jamaica Moves in School Programme, which aims to transform the school environment into a healthy setting for learning and working. As part of the sustainability of the programme, the schools will continue to plan and stage events to promote different types of physical activity throughout the year.