Three more Hospitals certified as "Baby-Friendly"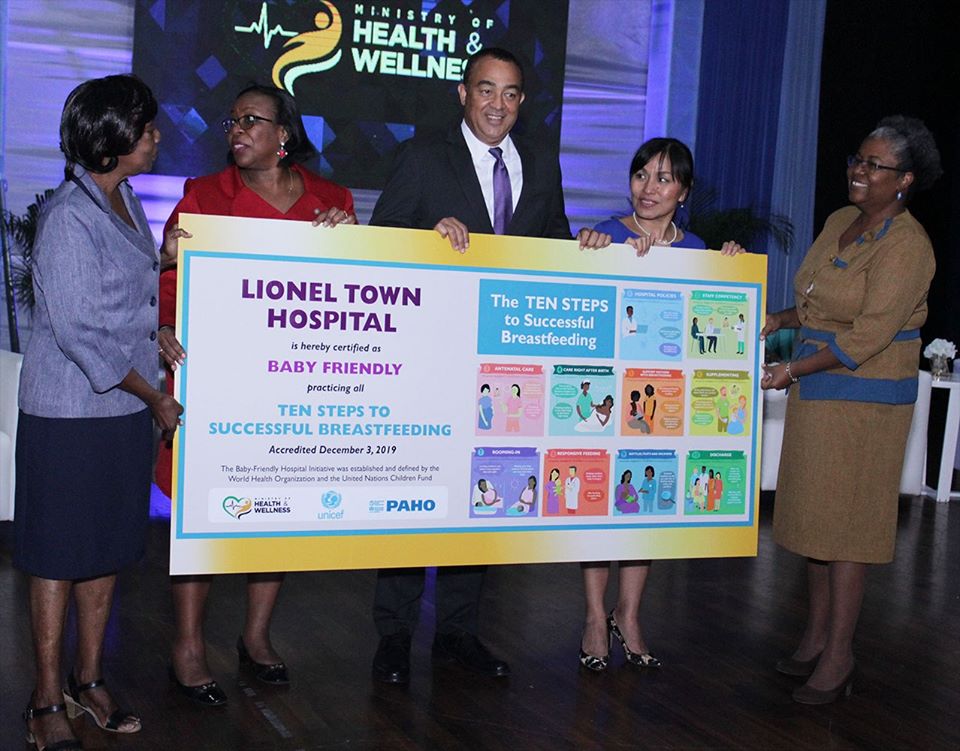 The Port Antonio Hospital in Portland, Lionel Town Hospital in Clarendon and Port Maria Hospital in St. Mary are the latest hospitals to be certified as 'baby-friendly' under the Ministry of Health and Wellness's National Baby-friendly Hospital Initiative based on the standards stipulated by the World Health Organization (WHO). The WHO and The United Nations Children's Fund (UNIEF), as a global campaign to prepare health systems to mobilize health care workers to protect, promote and support breastfeeding, launched the Baby-Friendly Hospital Initiative in 1991.
The aim is to give the best start in life to all newborns by creating a healthcare environment that supports breastfeeding as the normal, natural option. These hospitals now bring to five, the number of hospitals in Jamaica with the baby-friendly designation; Alexandria Community Hospital in St. Ann, received certification in April 2018 and Princess Margaret Hospital in St. Thomas, which received certification in September 2015.