Twenty Cuban Health Workers Arrived in Jamaica to Strengthen Primary Health Care and Oral Health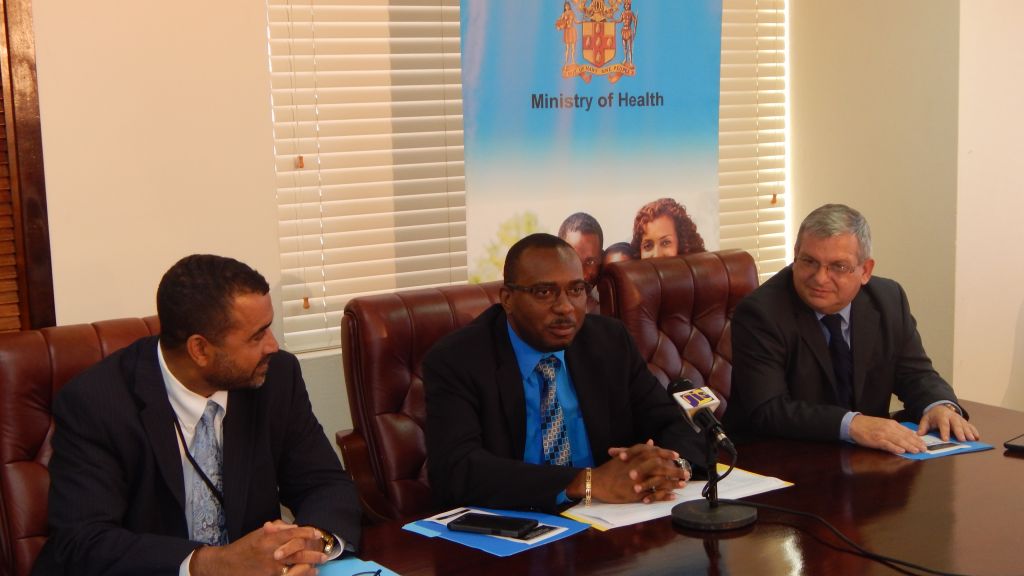 Twenty (20) Cuban Health Workers arrived in Jamaica as part of a long-standing relationship with the Cuban Government under the Technical Cooperation Agreement between Jamaica and Cuba.  This group will particularly strengthen primary health care and oral health.   The Cubans arrived on Monday, March 21, 2016, and were welcomed by Permanent Secretary, Dr. Kevin Harvey, at a Reception hosted at the Offices of the Ministry of Health, 10-16 Grenada Way, Kingston 5.
"Jamaica and Cuba have always enjoyed excellent relations over the years and as we work to strengthen our primary health care system in Jamaica we welcome all twenty (20) medical professionals to our island as this will boost our capacity in several critical areas that we are strategically working towards.  We are also expecting some specialist nurses later this year to fill the gap in the health sector", Dr. Harvey said.
The group consists of nine (9) doctors, ten (10) dentists with various specialties and one (1) Biomedical Engineer.   The Technical Cooperation Agreement under which this has been made possible has seen several Cuban health workers coming to Jamaica and making important contributions to the health sector.
These professionals will be deployed to the Regional Health Authorities.