Vitals – A Quarterly Report of the Ministry of Health (May 2019)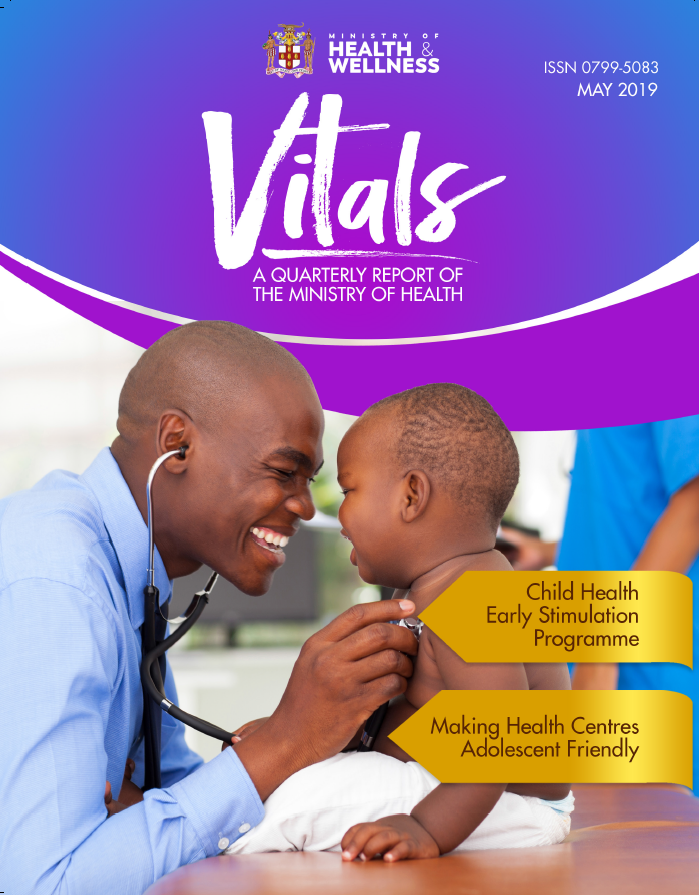 The Ministry of Health & Wellness is pleased to present this special edition of Vitals, which focuses on the health trends and statistics of our children from birth to adolescence. In this edition, we will explore health status indicators for this age group.
The first 1,000 days of a child's life, conception to two years, is critical to attaining optimal health. In light of this, the Ministry of Health & Wellness' Early Stimulation Programme is being implemented by the Family Health Unit in collaboration with the Caribbean Institute of Health Research (CAIHR) at the University of the West Indies, Mona. The goal is to provide relevant, evidence-based interventions to optimise and support early childhood development, with emphasis on vulnerable groups, utilising the primary care approach and the involvement of the family unit, health team and the wider community.
The period of adolescence poses new challenges to an aging health service and is characterised by rapid physical, cognitive and social changes, including sexual and reproductive maturation. Adolescents are generally healthy, but their risk-taking behaviours pose challenges to their health and development.
This issue of Vitals shows some concerning trends among children and adolescents: (1) assault and transport accidents were leading causes of death for persons 5 to 19 years in 2016; (2) the prevalence of overweight in children under 5 years has doubled between 1997 and 2014; (3) One out of three adolescents were overweight or obese in 2017; (4) one out of four adolescents had seriously considered suicide in 2010 and 2017.
As the Ministry of Health & Wellness, we have already begun to address these concerning trends through various programmes and partnerships. The Jamaica Moves in Schools Programme, including the gradual restriction on sugary drink and the draft National School Nutrition Policy in partnership with the Ministry of Education, Youth and Information will address the alarming obesity levels of our children. Primary care physicians have been trained in the Mental Health Global Action Plan Modules (mhGAP), including the detection, treatment of depression and suicidal risk behavior.
I congratulate the Vitals' team for providing a statistical report of such high standards that supports evidence based planning and monitoring for health.