Health Minister Encourages Full Cooperation from Citizens in the Fight Against Zika and Other Vector-borne Diseases
Minister of Health, Dr. Christopher Tufton encouraged citizens to get involved in the interest of protecting their communities from vector-borne illnesses such as zika, dengue and chikungunya during the Operation Mosquito Search and Destroy cleanup campaign that was held in St. Ann.
Minister Tufton was speaking at the launch ceremony held on Saturday, March 12, 2016, at the Ocean Village Shopping Centre in the parish.
"As the country is on high alert for the zika virus and other mosquito-borne diseases we have to send a strong message to encourage all our citizens to get involved in protecting our communities from mosquito breeding sites as most of the solutions lie with all of us", he said.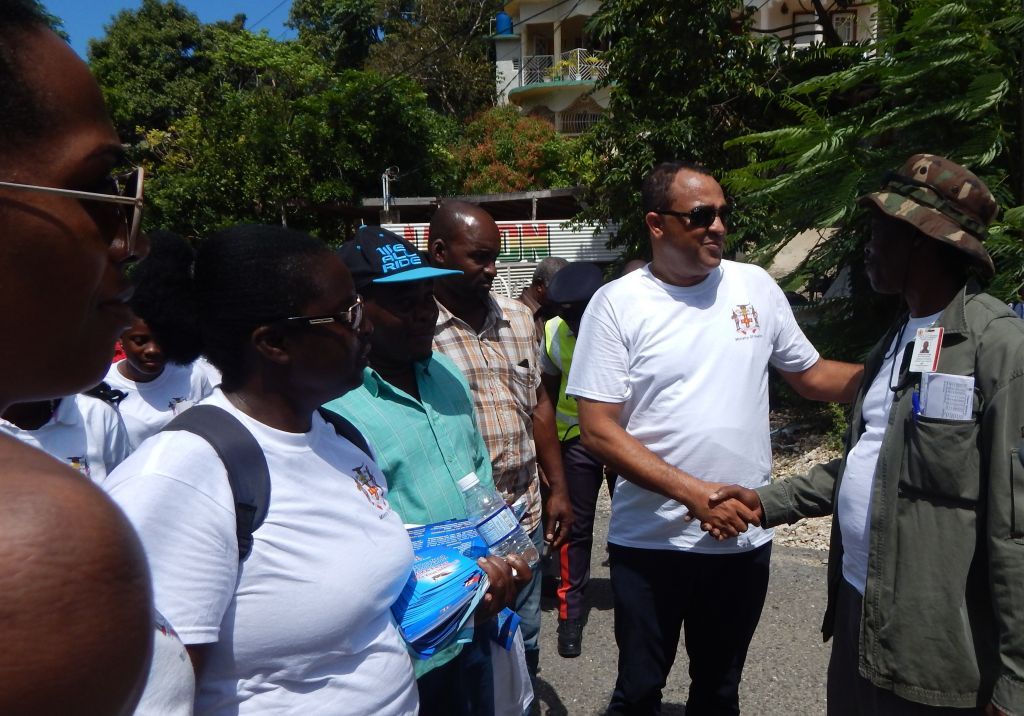 Operation: Mosquito Search and Destroy cleanup campaign initiative was started first in St. Catherine and will be executed in all fourteen parishes over time with an overall objective to promote community participation in identifying and destroying of mosquito breeding sites.
The Jamaica Constabulary Force, Jamaica Defense Force, St. Ann Parish Council, National Solid Waste Management Authority, Social Development Commission, Red Cross as well as the health team all participated in the cleanup activities held in Mansfield, Buckfield and Parry Town in Ochi Rios, St. Ann.